So I have been looking at a few of these girls for a while, but I passed on ordering any of them because I'd rather them have rooted hair instead of molded. Sunayuki and Jun seem to be my favorites by OE. I did like their body so much though I ordered one when I saw I could.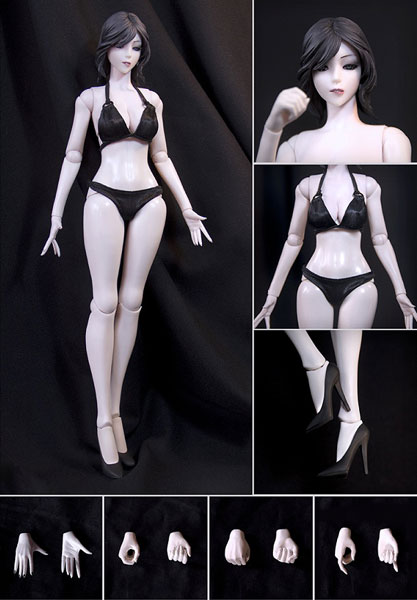 Scale: 1/6 - Size: 33.5cm Tall including head, high heel
[Set Contents] -Body -Head -Hand parts x 8 - High heels

Im not sure when its going to come in (late January but things can get delayed) or who its even going to match as far as skin tone but I really like the look of it and the optional hands are a bonus too. I guess if the set I preordered only comes with one body that I would have a second one for the other girl.
P.Stella x X.Bonny Set
Scale: 1/6 [Set Contents] -Stella head -Stella outfit -Hand pats x 2 -Spear (metal)
-Bonny head -Bonny outfit -Hand parts x 2 -Shield (metal)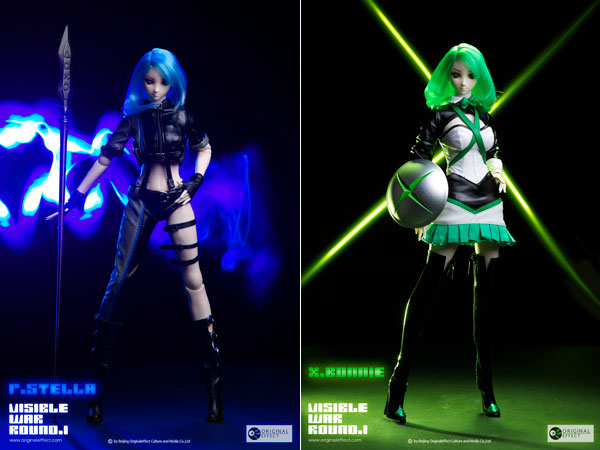 Upon my usual looking around on AmiAmi & HLJ I came across these lovelys. After some thingking about it I decided to preorder them as I like how I feel that the heads look like Dollfie Dreams almost .How awesome are these. I love the fact they are Playstation vs Xbox. Im excited to bring them home, but they wont be released till around April boo.